We undertake to scrupulosly respect the timetables planned for the efficiency of your services. Experienced teams with a perfect knowledge of transport issues are constantly in contact with our customers. Our vehicles are easily mobilized, 24 hours a day, 7 days a week Our reputation in first class quality transporter is confirmed by our customers. Operations involving more than 30 cars simultaneously in the colours of our company. The reactivity of our operations department to respond to any emergency or unforeseen situation, Awareness of the commercial role, reception, punctuality, availability, courtesy, behaviour, dress, information given to customers Accompanying the customer to the place of events by specialized coordinators.
RESPECT THE ENVIRONMENT
Our company is the first passenger carrier in Ile de France to sign up to the "CO2 Objective" with the Regional Direction Ile de France, ADEME and DRIEA-IF. The treatment of exhaust fumes and the addition of additives for cleaner combustion, allow our coaches to comply with European standards Euro 5 and Euro 6 We also have an eco-friendly transport solution with about fifteen natural gas vehicles and recently electric coaches with 59 seats. Our teams are aware of the sustainable development approach we are pursuing. The training of our drivers in eco-driving, the control and adjustment of devices to reduce the risk of accidents, fuel consumption, CO2 emissions and improve driving comfort.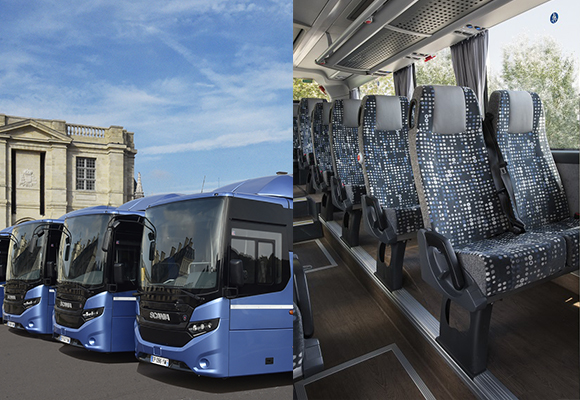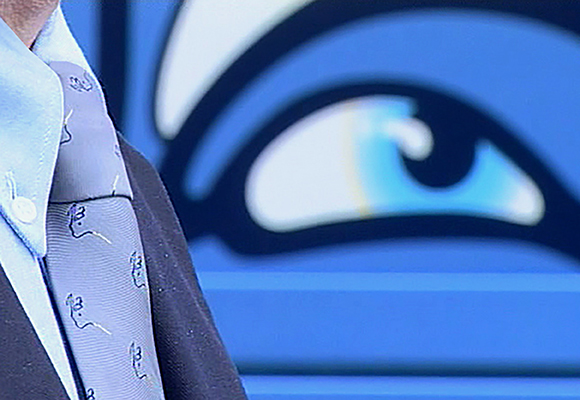 THE STAFF
An experienced team with a perfect knowledge of transport problems is in constant contact with our customers. Our drivers who are specially trained to bring you complete satisfaction both in terms of driving safety and their commercial role, will ensure you have a trouble-free journey. Compulsory continuous theoretical and practical training is provided to each driver every 5 years. Our teams are committed every day to developing a strong responsiveness to the service of our customers and to pay particular attention to the quality of service.  
Our drivers have a uniform in company colours.
MAINTENANCE
Based in Villeneuve St Georges a few kms from Paris we have a depot of 15,000 m² including 3,000 m² of garage space and 1,000 m² of offices.
The maintenance of our coaches is carried out in our own workshops by a team of 14 mechanics.
All our vehicles are regularly inspected and checked.
The daily washing of the vehicles is carried out in a specialised facilty with wastewater recovery.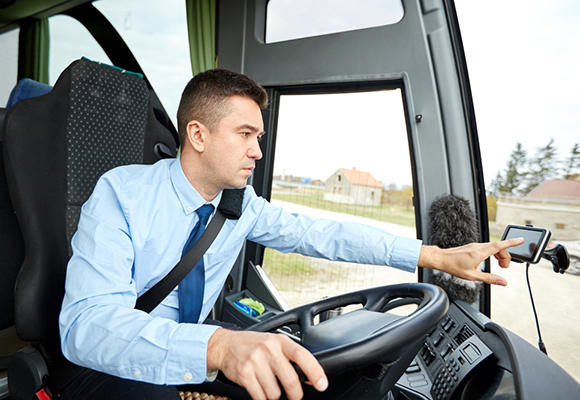 EQUIPMENT
An efficient IT system controls every stage of the order to the completion of the driver's mission in conformity with current legislation.
It also allows us to check schedules, driving times.
All our drivers are reachable by phone and geolocation.
Geolocation and GPS equipment is installed on all our vehicles.